The Foundation works hand in hand with the hospital and college to ensure success in each area of our mission: patient care, education, and research. The Foundation supports these goals through community engagement and philanthropic support.
Go Live Date:
March 16, 2022
Basic Content Strategy Recommendations
Visual Design and Development
Content Optimization

Show patient stories
Giving portal
Show events
Have separate alumni area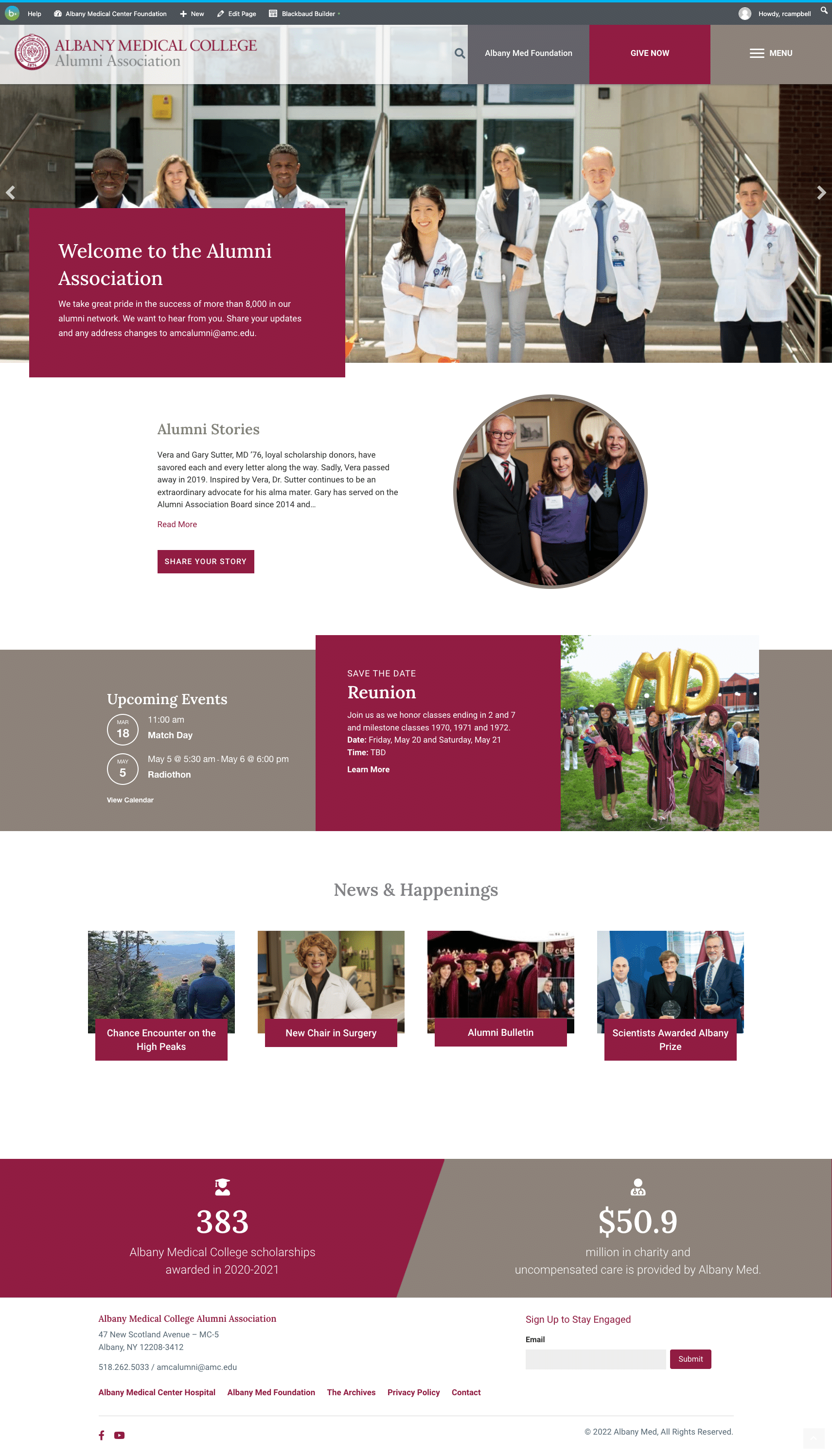 Our solution provides an easy way to display and manage content using our BBWP platform. The foundation needed a branded website as well as their alunni. A custom template was delivered to give the alumni area distinct branding.