The ALS Association's mission is to discover treatments and cures for ALS, and to serve, advocate for, and empower people affected by ALS to live their lives to the fullest. There are many local chapters across the country that coordinate local care for people living with ALS (also known as Lou Gehrig's Disease).
Go Live Date:
May 24, 2023
Content Audit
Audience Analysis
Content Strategy
Site Map Recommendations
Wireframe
Custom Visual Design and Development
Content Optimization
Accessibility Audit
1:1 Training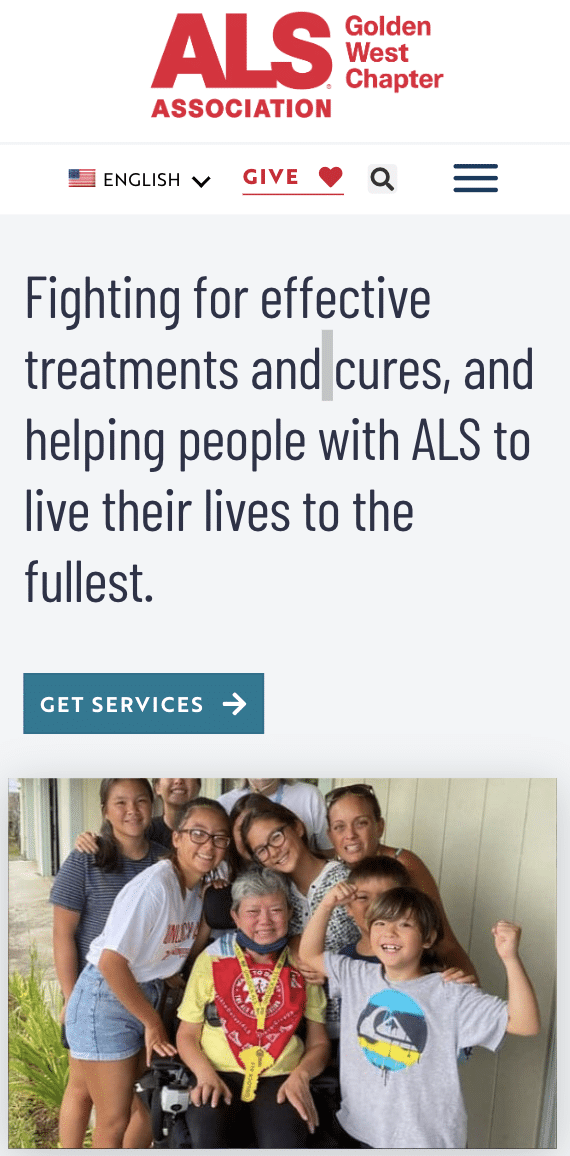 ALS Chapters across the country were tied to one multi-site website that did not allow them to easily edit and have control over their websites. Their websites often had very outdated information and information that was hard to find.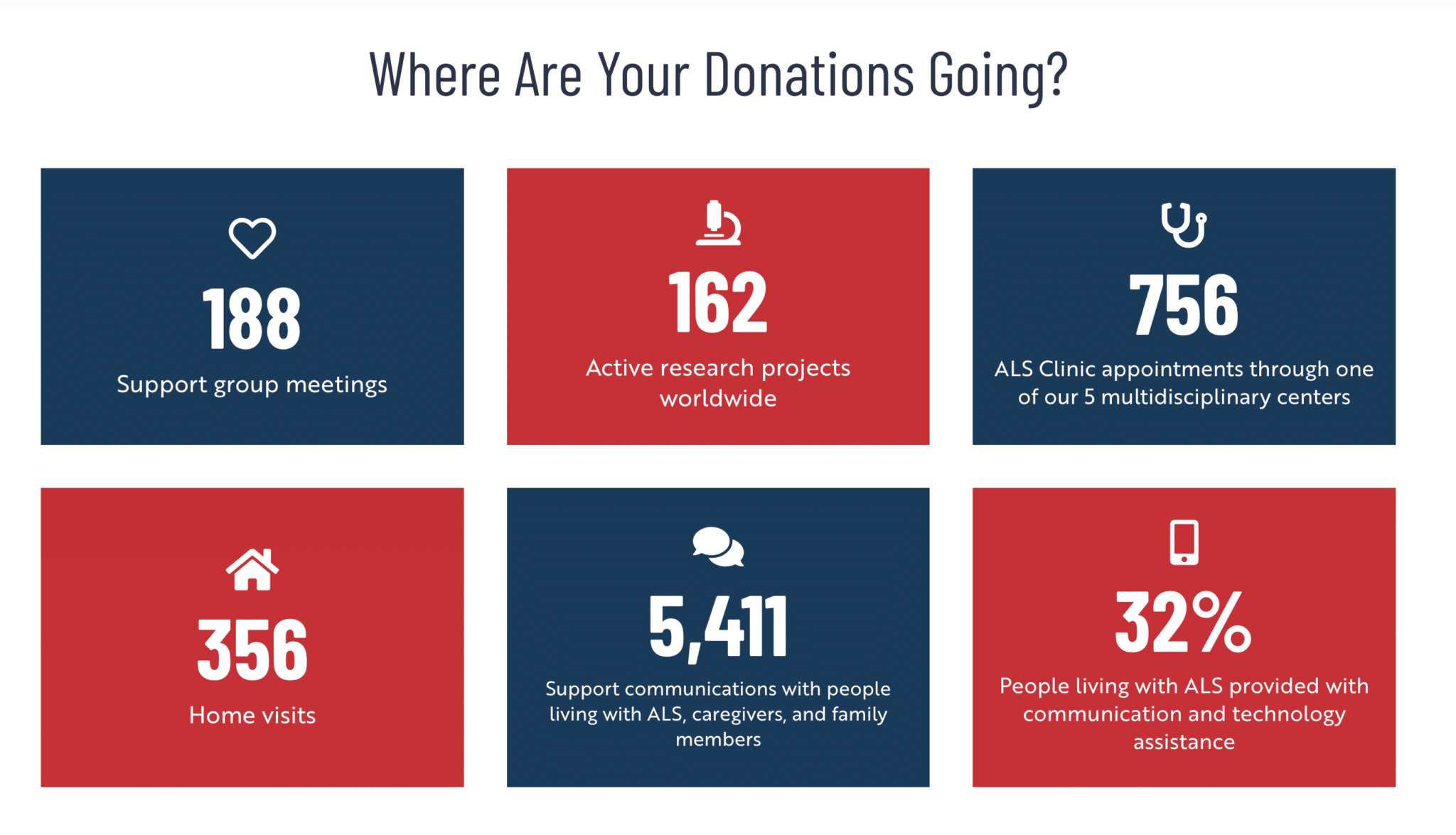 We gave each chapter their own website with full control over all their content and design. We worked with a few of the chapters to come up with a common design and site map that would work well for all chapters. From their, we met with each chapter individually to customize the design and site map for their unique needs, then turned over the reigns for each chapter to fully control the sites on their own.
It was a wonderful, collaborative approach that every chapter has been very pleased with. We are seeing an increase in engagement from the chapters that have gone live with their new sites so far.