Congregation B'nai Israel
CBI is a thriving and connected Jewish community, joyfully inspired by tradition and passionately committed to worship, study and repairing the world.
Go Live Date:
August 10, 2021
Content Audit
Audience Analysis
Content Strategy
Site Map Recommendations
Content Strategy Recommendations
Custom Visual Design and Development
Content Optimization (10 pages)
1:1 Training
Advanced Modules (3)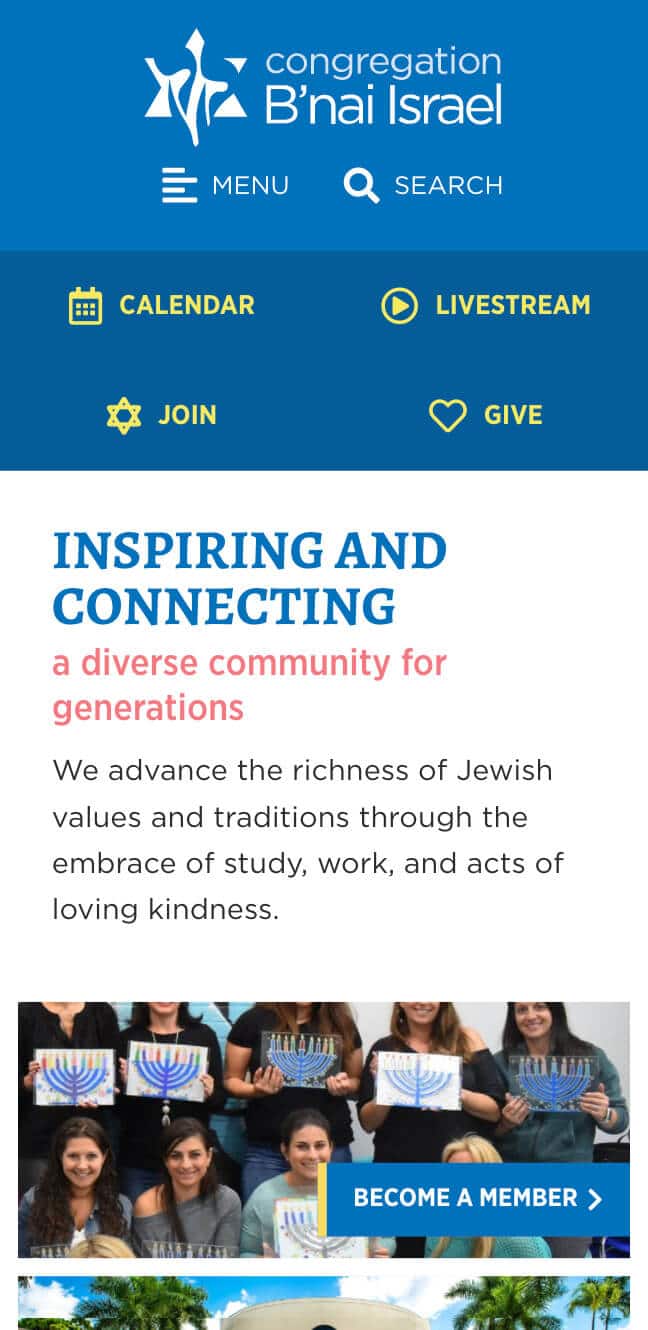 Connect CBI's audience to the synagogue and show them how Judaism can provide meaning in their modern lives.
Needed a CMS that was more flexible
Increase site traffic to all program, worship and event pages
Increase email acquisition, online event registration and online donations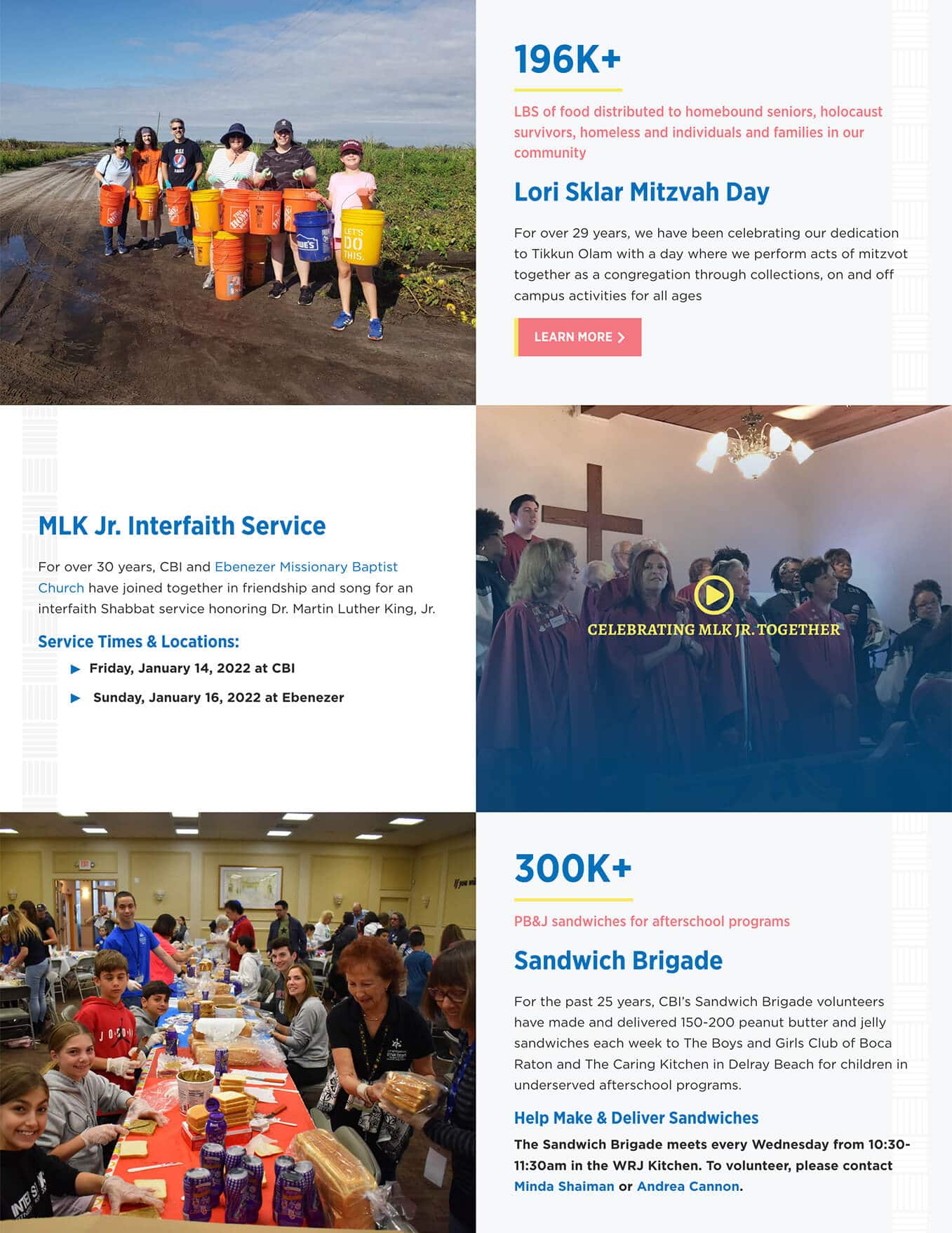 New clean, fresh design that reflects CBI's brand
Content recommendations and new site map
Homepage content was chosen based on what information users are looking for and actions they may take:

Clear hero with callouts
Sections for worship and community related events
"Learning for Life" section for parents interested in a Jewish education for their children
"Nourish Your Soul" section that highlights CBI's impact in the community via it's programs
Clear callouts for supporting CBI via donations, etc

Listing of events added throughout the website were relevant
Program, school and lifecycle events page layout with page section navigation and clear contact/register info.
Our Blackbaud designer was an absolute pleasure to work with. They were not only talented from a graphic and technical perspective, but was incredibly strategic in their thinking. They went above and beyond to ensure that we were happy. They were flexible and paid great attention to details. They did an excellent job training us to be able to manage our site after we went live as well. I would highly recommend working with the Blackbaud team and using the Blackbaud Website Package to run your website!
Danni Johnson
Director of Marketing and Communications