The IEEE Foundation inspires an engaged community and leverages the generosity of donors to enable IEEE programs that enhance technology access, literacy, and education and supports the IEEE professional community.
Go Live Date:
January 17, 2023
Content Audit
Audience Analysis
Content Strategy
Site Map Recommendations
Wireframe
Custom Visual Design and Development
Content Optimization
Advanced Modules (3)
1:1 Training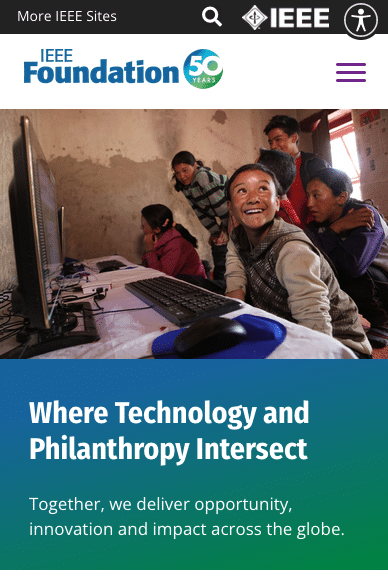 Increase awareness of the Foundation and IEEE Philanthropic Programs
Inspire philanthropic investment and increase the number of donors
Leverage the site as the definitive source of information for the Foundation
Educate IEEE Members on what the Foundation does and that their member dues do not support all IEEE programs
Spread awareness of the IEEE Foundation beyond IEEE members to the technology community at large
Connect with industry leaders as philanthropic partners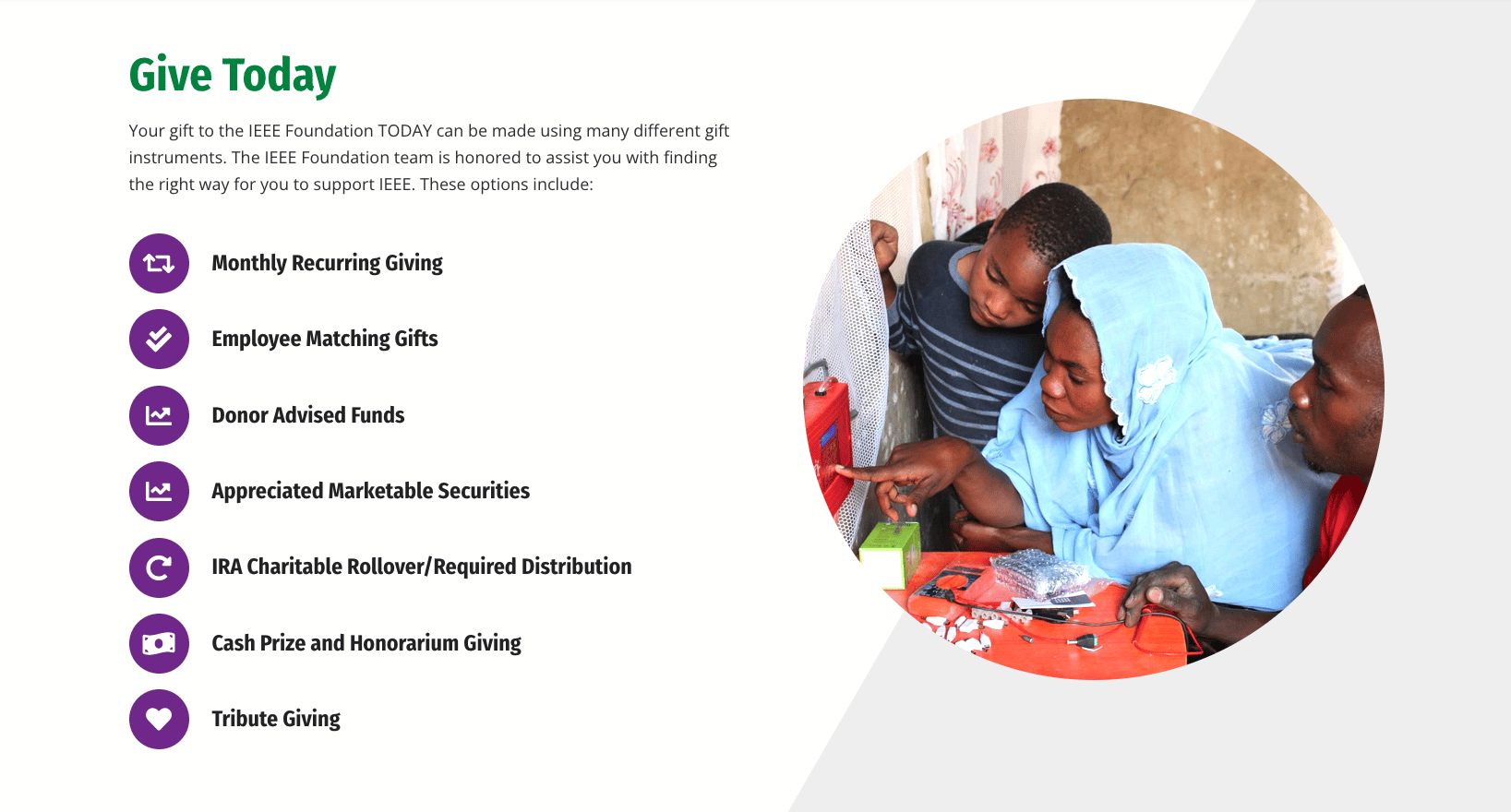 Designed a homepage that better explains what the Foundation does, why it matters, and how and why people should donate.
Included more impact and program features so users can quickly see the work the Foundation is doing.
Designed a new look and feel to make the Foundation stand out from other IEEE websites.
Created a streamlined site navigation that prioritizes impact and highlighting donors.
Created a brand toolkit to house all materials needed by IEEE staff and partners.
Created a simplified Ways to Give page that outlines all options for donating.