Ronald McDonald House of St. Louis
Ronald McDonald House of St. Louis provides a home-away-from-home for families of seriously ill children in the St. Louis area with 3 Ronald McDonald Houses and 4 Ronald McDonald Family rooms located inside 3 pediatric hospitals.
Go Live Date:
August 31, 2023
Content Audit
Audience Analysis
Content Strategy
Site Map Recommendations
Wireframe
Custom Visual Design and Development
Content Optimization
Advanced Modules (3)
1:1 Training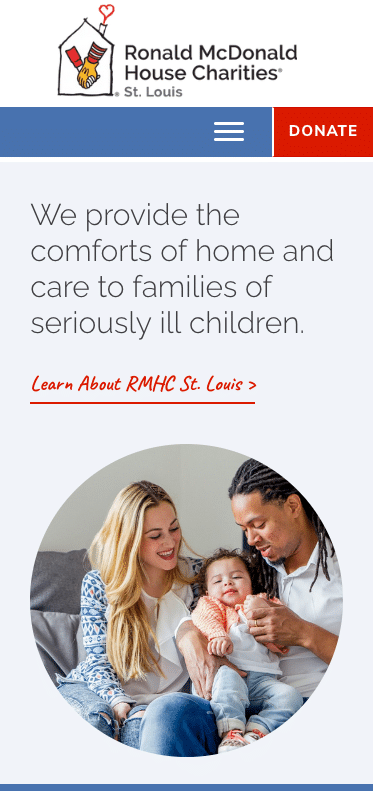 Simplify the menu and make content easier to find
Better showcase impact and family stories
Create a more engaging homepage
Easier to edit and maintain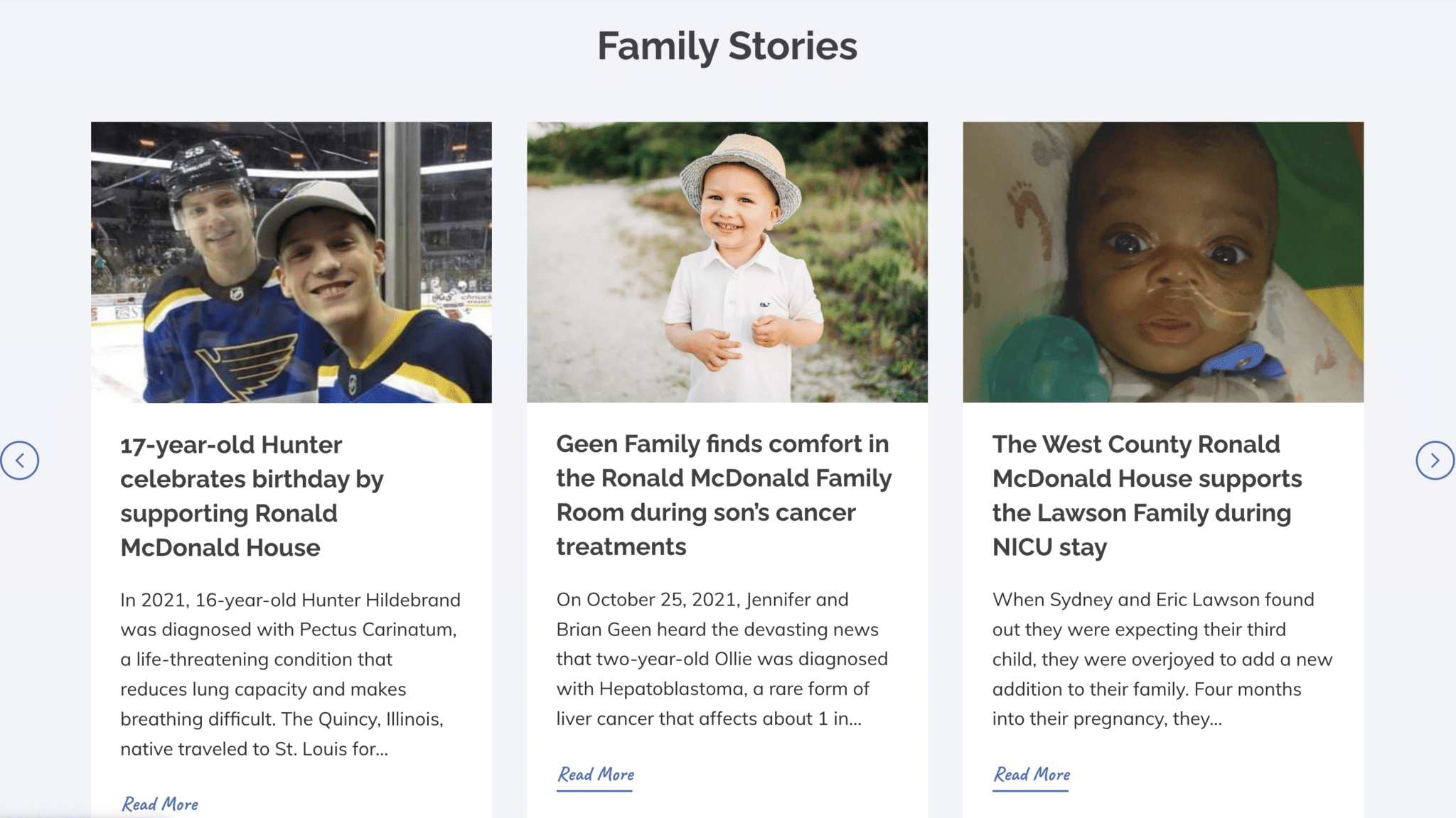 Created a simplified menu and reduced the number of overall pages
Designed a homepage that is more focused on what they do, impact, and stories
Turned family stories into posts so they are easier to display and manage
Developed the site in a way that makes it very easy for staff to update
"Thank you so much for all your work! The site is looking Amazing! It has been great working with the team."
Katie Layman
RMHC St. Louis