The City of New York dba Andries HUDDE Magnet School
The mission of IS 240 is to educate and empower our students, through the integrated study of S.T.E.(a+).M., as highly effective innovators, communicators, and designers who can creatively and collaboratively solve problems and compete as responsible global citizens who will ultimately apply what they learn to engineer solutions that have a positive impact on the world.
Go Live Date:
April 6, 2021
Basic Content Strategy Recommendations
Visual Design and Development
Content Optimization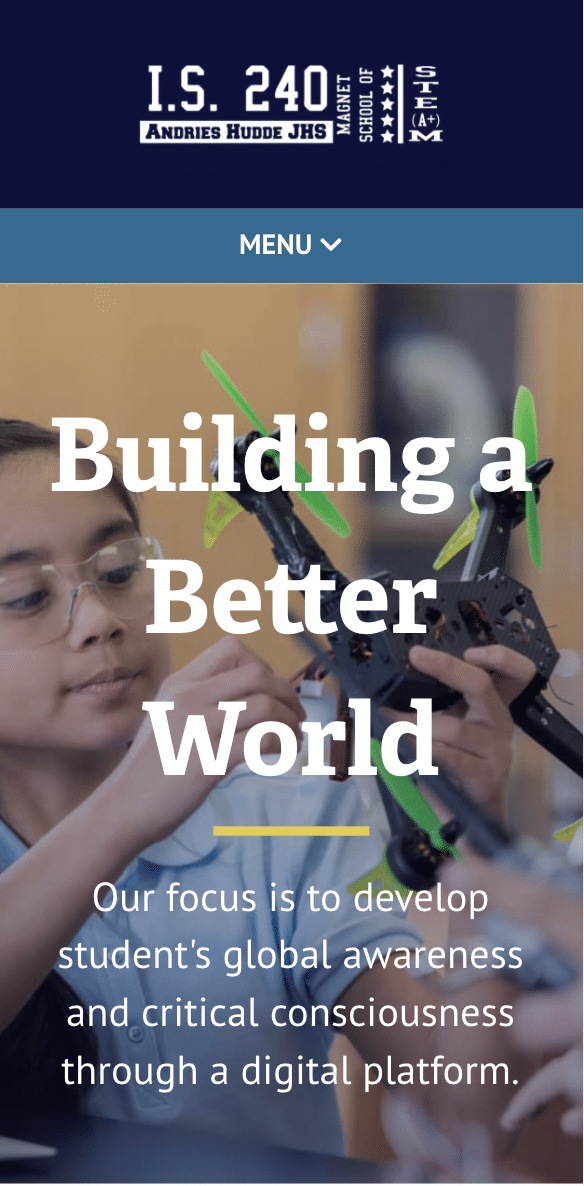 Engage current and prospective students and parent
Need multiple languages available
A better way to display urgent announcements or upcoming news
Need a direct link for parents to email teachers and staff

Created a direct sign up to receive email communications
Implemented localization plugin to accommodate multiple languages
Setup a carousel of upcoming news and announcements
Created a landing page of all staff with direct mailto links for easy communication
I love it! I'm tearing just thinking about the continuous development of our school. Thank you.
Anya Munce-Jarrett
Principal